Over 1 million Filipinos are now taking charge of their financial lives with Tala! We would like to thank all of our customers across the Philippines as we celebrate this incredible milestone.

Our valued customers can receive and pay back their loans at thousands of cash-in and cash-out locations nationwide, enjoy Tala's low fees, and better navigate everyday financial challenges through our personalized financial tips. And we're just getting started. We look forward to growing with our amazing customers and serving millions of other Filipinos in their financial journeys.
Maraming TALAmat!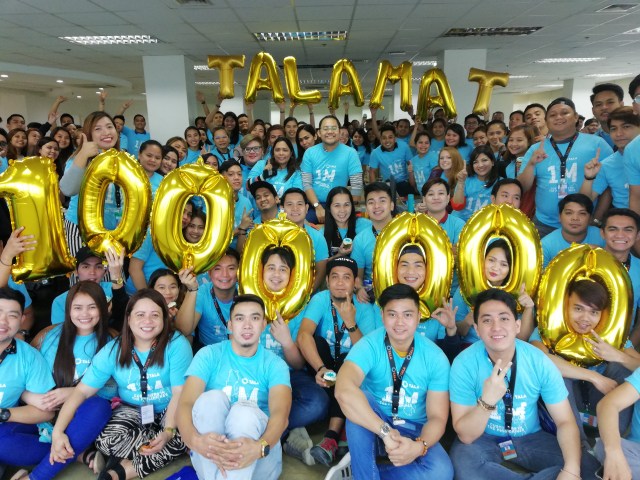 ---
This information published on this website is of a general or educational nature and does not take into account your specific objectives, financial situation or needs. You are strongly encouraged to consult with your financial planning, tax and legal advisors to determine if any particular financial product or services is suitable to your financial situation. Always study the terms and conditions and the disclosure statement before proceeding with any loan transaction.