Trusted by millions around the world, Tala offers fast, secure and affordable credit through our app. Now, Tala is partnering with Western Union to offer select Western Union® customers and first-time Tala borrowers pre-qualified loans of PHP 4,000 at exclusive rates. See details below:
PHP 4,000 loan — 4X higher than our standard offer!
21-day and 30-day loan terms
How does it work?
Download the app
Join millions of Filipinos who trust Tala. Download the Tala app in Google Play.
Apply for a loan
Sign up directly in the Tala app and fill out the application for your first loan. No bank account, paperwork, or collateral required.
Your data is secure
Rest assured that your data is private & secure. Our Tala team works around the clock so you don't have to worry.
Receive your loan!
It only takes minutes to receive a decision. Submit a photo of a valid ID and receive your loan in less than 24 hours.
---
Apply easily
Anyone with an Android smartphone can apply for a loan and receive a decision in minutes, regardless of their financial history. We provide fast, personalized loans to approved borrowers and build digital credit history.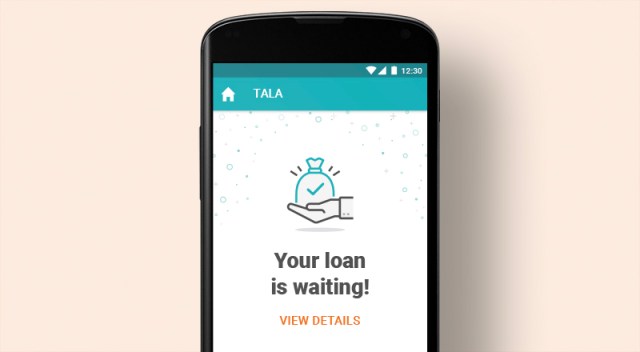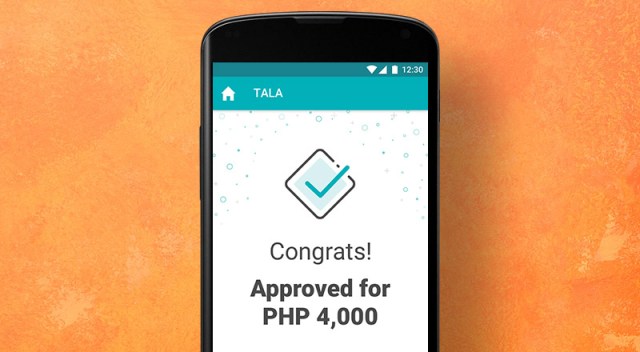 Fast decision
Tala provides a loan decision in minutes. Once approved, you can receive your loan in less than 24 hours.
Repay easily
Repaying your loan is very easy. You can pay in one installment or make partial payments before your due date through 7-Eleven, padala centers, the Coins.ph app and more. Receive repayment reminders to help you stay on track.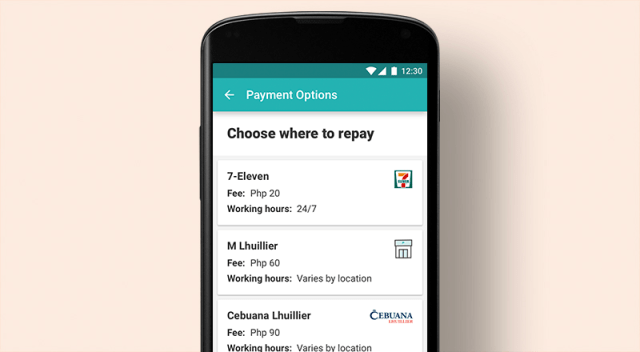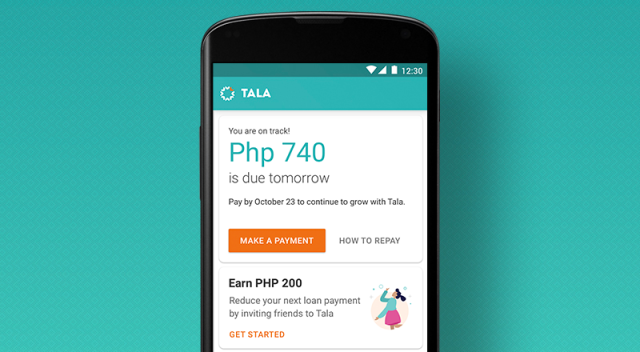 Grow with Tala
Grow your limit up to PHP 15,000 by repaying on time. Develop healthy financial habits through education and inspiration in the Tala app.
Empowering Filipinos
Mercy
Google Play Review
"Easy to apply and hassle free. It really helps me a lot. Thanks to this app, I'm able to start my business again."

---


---