Reunite with your
Holiday Hero this Christmas!
Sumali sa Tala Holiday Heroes Promo!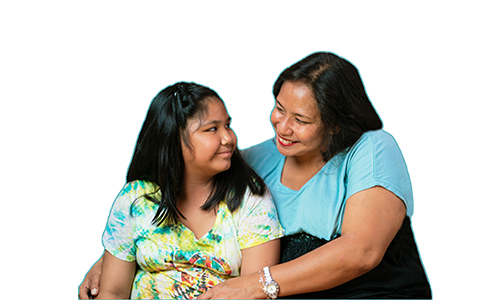 Upload a video and get a chance to reunite with your hero this Christmas!
General Promo Information:
Submission Period:
December 3, 2019 (12:00AM) – December 12, 2019 (11:59AM)

Determination of Winners:
December 13, 2019

Announcement of Winners:
December 16, 2019

Coverage:
Nationwide
Eligibility

The Tala Holiday Heroes promo is open to the following participants:
Filipino citizens residing in the Philippines, at least 18 years of age
Open to all Tala customers in good standing
The following are prohibited from participating in the promo:
All employees of Tala Philippines, their advertising agencies, any person or entity involved in the event, as well as their relatives/family members up to the third degree of consanguinity or affinity are not eligible to join the promo.
Entry Specifications
To join the promo, participants must complete the following steps:

Shoot a 1-minute video using any video-capturing device answering the questions: Who do you want to be reunited with and why this Christmas season and where your departure and arrival destination would be to achieve this? Only domestic travel will be accepted. Be as creative as you want!

Participants must submit their entries via a form at https://tala.ph/holiday-heroes/. The form will ask for the participants' details:
Video entry (uploaded as an attachment)
Full name
Phone number (as registered with their Tala account)
Email
Postal Address
Travel Route (Origin and Destination)

3. Video entries are only valid if they fulfill the basic requirements:
| | |
| --- | --- |
| Submission Format: | Video |
| Maximum Length: | 1 minute or 60 seconds |
| Maximum File Size: | 25 MB |
Video entries will be considered invalid if they:
are obscene, indecent or offensive
contain any watermarks
have been entered in another video contest
have been previously used or posted in other audio-visual presentations (ex. television commercials, digital/online commercials, website videos) or online media (ex. Facebook, Youtube, blogs)
Participants must attest that:
the video that they submitted is their original work
they own the video and do not infringe on the copyrights, trademarks, moral rights, rights of privacy/publicity or intellectual property of any person or entity, and that no other party has any right, title, claim or interest in the video. This includes music, images, or any other audio-visual elements that are present in the video.
Any violation of the previous provision on intellectual property would constitute plagiarism. This serious offense is cause for automatic disqualification of the entry in question and may result in legal action against the Participant.
As a condition for participating in the promo, all Participants whose entries make it among the Top 5 finalists agree to transfer ownership of their qualifying entry to Tala Philippines. The Company may use the video for any purpose they may see fit, such as, but not limited to Tala Philippines online videos and other advertising and merchandising materials. Tala Philippines will also be free to use the names and/or videos of the winning Participants, as well as the names of the Prize Recipients
Submission of Entries
Entries may be submitted from December 3 (12:00AM) to December 12, (11:59 PM). Any entry submitted after 11:59pm of December 12, 2019 will not qualify for the contest.
Each Participant may submit only one (1) entry and can only win once.
Participants will receive a confirmation email upon submission of their entry.
By submitting an entry, each Participant agrees to the official rules and regulations of the promo. Non-compliance to the promo rules /regulations and entry specifications/requirements stipulated above will automatically disqualify the participant.
Judging Panels and Criteria
Judges will evaluate the qualified entries, based on the following criteria:
40% – Compelling Story
How strong is the story's emotional impact? How engaging and compelling is it? How well does the video answer the questions posed by the Promo?
40% – Compliance to contest rules
Does the entry contain appropriate and compelling audio-visual elements?
20% – Production quality
How unique is the story and the described relationship of the Participant and the Prize Recipient? Does it stand out from the other entries?
Has the Participant displayed skill in editing and producing the video? Are the audio and video components of the entry clear and understandable?

Below are the judges and their profiles:
Nicola de Vera – Growth Manager, Tala Philippines
Luigi Jacinto – Senior Marketing Associate, Tala Philippines
Vanessa Sangalang – Senior Customer & Product Researcher, Tala Philippines
Process for Selecting the Finalists
All qualified entries will be evaluated by a panel of judges for the competition based on the criteria stipulated.
The Top 5 will be determined on the basis of the judges' average aggregate scores per qualified entry. In case of tie scores, the judges will deliberate and break the tie based on the judging criteria. Decisions of the judges will be final and binding.
Determination of Winners

The panel of judges will be convened on December 13, 2019, 11AM, at Tala office – 5600 TIM Building, Osmena Highway corner Arellano Street, Makati City to select the winners.
Their evaluation and deliberation process, guided by the judging criteria as stipulated, will be overseen by an independent auditor, witnessed by a DTI Representative.
The auditor will officially attest to the veracity and accuracy of the average score and ranking of each Finalist, as recorded and tabulated based on the judges' scoresheets and/or their collective deliberation. He/she will sign off on the list of the Top 5 winners before it is released for public announcement.
Announcement of winners will be on December 16, 2019, 5PM. The announcement will be posted on Tala's official Facebook page.
Tala reserves the right, at any time, to verify the validity of the entries and participants, and to disqualify any entry that is not in accordance with the mechanics. Any incomplete entries will be deemed invalid.
Top 5 Winners' Prizes
The 5 winners that garner the most points, based on the judges' scoresheets will be declared the top 5 winners.
Prize Recipients will receive the following:
Roundtrip Economy class seats from either Cebu Pacific or Philippine Airlines from place of origin to destination, or landfare, as indicated in their entry. Domestic travel only. Travel period is valid within one (1) year from date of registered notice.
Promo prizes are transferable but not convertible to cash. Prizes can be transferred in the event that the original Prize Recipient is unable to avail of flights and any other forms of transportation sponsored by Tala Phlippines for the #TalaHolidayHeroes promo. The original Prize Recipient must send a scanned copy of a signed letter stating that he/she is transferring his/her right to the prizes to the replacing Prize Recipient, along with the following replacing Prize Recipient's details:
Full Name
Contact Number/s
Email Address
Current Address
Relation to Original Prize Recipient
Replacing Prize Recipients must also submit an electronic/scanned copy of any valid government issued ID (SSS, GSIS, Driver's License, PRC, passport, etc.) with specimen signature to the aforementioned email address within sixty (60) days upon receipt of registered notice.
Redemption period is within sixty (60) days from the date the replacing Prize Recipient receives his/her confirmation. Replacing Prize Recipients must present a valid government issued ID with specimen signature when claiming the prizes.
20% tax for prizes exceeding P10,000 shall be paid by Tala Philippines
Redemption of Prizes and the Redemption Period

Winners will be notified regarding the claiming of prizes by call and registered email.
Upon receiving their official notice of winning from Tala Philippines through the registered address, email address and contact number provided in the entry comment, Prize Recipients must submit electronic/scanned copies of their valid IDs to the email address (holidayheroes@tala.co) as part of their verification process.
Winners must respond to Tala and provide booking details within sixty (60) days upon first receipt of notification. The prize will be forfeited if winners fail to comply, upon prior approval by DTI.
Tala Philippines will provide round-trip flights/fare to the winners based on the route submitted in their official entry
Tala will not be liable for any changes in travel after the original flight arrangements are made.
Tala Philippines reserves the right, at any time, to verify the validity of the entries and participants and to disqualify any entry that is not in accordance with the mechanics. Any incomplete entries will be deemed invalid.
Participants agree to allow Tala to collect personal information in order to conduct the promotion and may, for this purpose, disclose such information to third parties, including but not limited to agents, sponsors, service providers, and prize suppliers.
Per DTI Fair Trade Permit No. FTEB-22750 Series of 2019.