Better Credit With Your New Tala Account
Visit your Tala app to activate your NEW Tala Account today.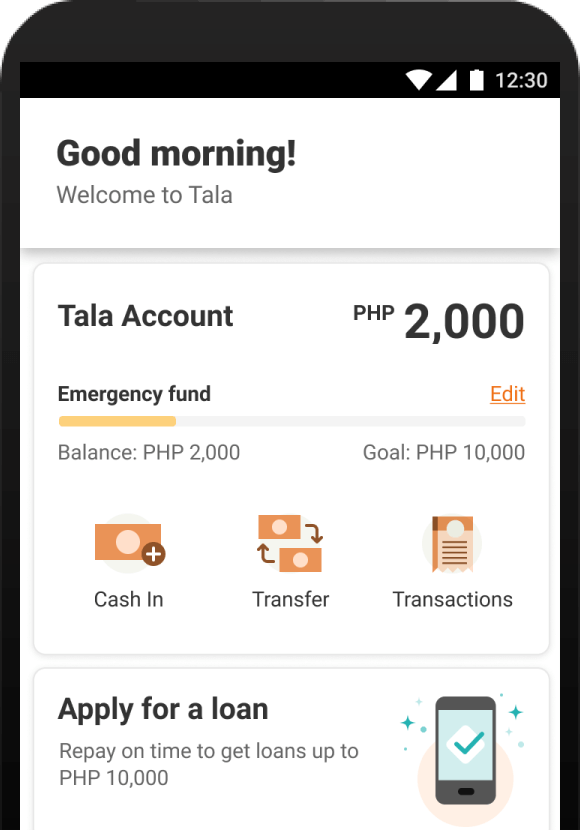 Introducing… the only account that helps you build your Tala credit.
---
Goodbye fees, hello savings
No opening fees, no transfer fees. Keep more of the money you earn.
24/7 real-time transfers
Send your loan to your Tala Account and easily move money to banks or e-wallets via InstaPay anytime. Did we mention it's free?
No maintaining balance
No penalties, no stress. Your money is yours whenever you need it.
Goals you'll actually keep
Make plans for expenses big and small. With personalized goals, you can sit back, relax, and let Tala help you get there.
Unlock your credit reward
Get a higher limit increase on your next loan when you hold PHP 2000 for 7 days. Earn better loan terms over time. Terms and conditions apply.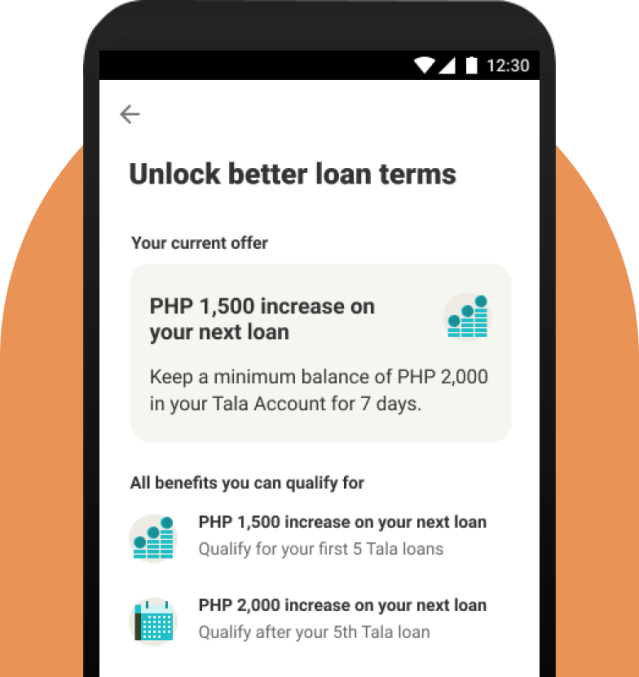 How do I contact Tala directly?
For inquiries & feedback on the new Tala Account, please don't hesitate to reach us at accountsupport@tala.ph from Monday to Sunday, 9am-6pm, except holidays.
The Tala Account is an e-money instrument issued by UnionBank of the Philippines and EON. E-money does not earn interest and is not considered a deposit, hence it is not insured with the PDIC. UnionBank and EON are regulated by the Bangko Sentral ng Pilipinas (BSP) with email address consumeraffairs@bsp.gov.ph.